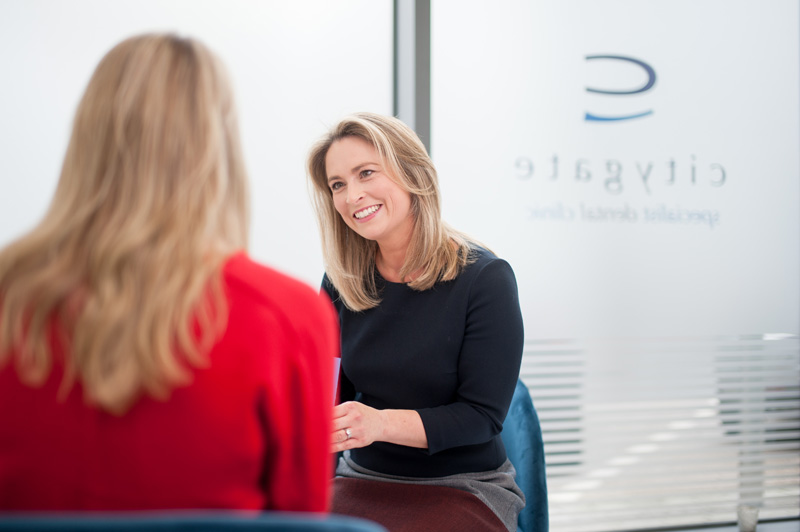 Your First Visit
When you are ready to take the first step, we will arrange your first assessment. In advance of your visit, we will send you a reminder email and you can confirm your attendance by following the link in your email. Your visit will take place at our multi-disciplinary clinic in the Citygate Complex in Mahon. This complex has public parking, cafés and is a 5-minute walk from bus stops and 10-minute walk Mahon Point Shopping Centre. Directions to our clinic from all car and public transport routes are available here.
Your first assessment will last approximately 60 minutes. We recommend that you arrive 10 minutes prior to your appointment time so we can confirm your details and introduce ourselves to you. It is helpful to bring a list of any medication you may be taking and information regarding any health or dental insurance you may have. Your specialist will then see you and a comprehensive assessment will be carried and potential options discussed.
Following your assessment, we will contact you to arrange the next step.
Cancellation of Appointments
We endeavor to make appointments that fit into your schedule. In the event that you are unable to attend an appointment please contact the clinic no later than 48 hours prior to your visit (or Friday by 1pm if your appointment is Monday). We reserve the right to charge for any missed appointments or late cancellations. However, we understand that sometimes emergency situations will arise. In the event of these emergencies we reserve the right to waive this charge.
Virtual Tour
Fee Guide and Financing
Citygate Specialist Dental Clinic is a private clinic that focuses on providing the highest level of care and a unique customer service experience. Our support team are happy to discuss an investment plan, that will best suit your individualised course of dental treatment. Our team are also available to discuss financing and any other concerns with you throughout your Citygate journey.
Your medical and dental insurance may cover some or all of your specific dental treatments. We are happy to answer any questions you may have and advise you in this area before your treatment begins. We understand the extra time taken to complete claim forms can be inconvenient. We would be delighted to assist you in anyway possible with completion of these forms.
It is also possible to claim back a percentage of certain dental treatments from the revenue on a MED 2 form, which we will happily arrange for you. Please note MED 2 forms can only be issued when treatment is complete or when dental treatment for a given year is complete. Below is an explanation of the treatments which may be allowable against income tax under the terms and conditions set out by the MED 2 Form. These descriptions are taken directly from the Revenue website where further information is available.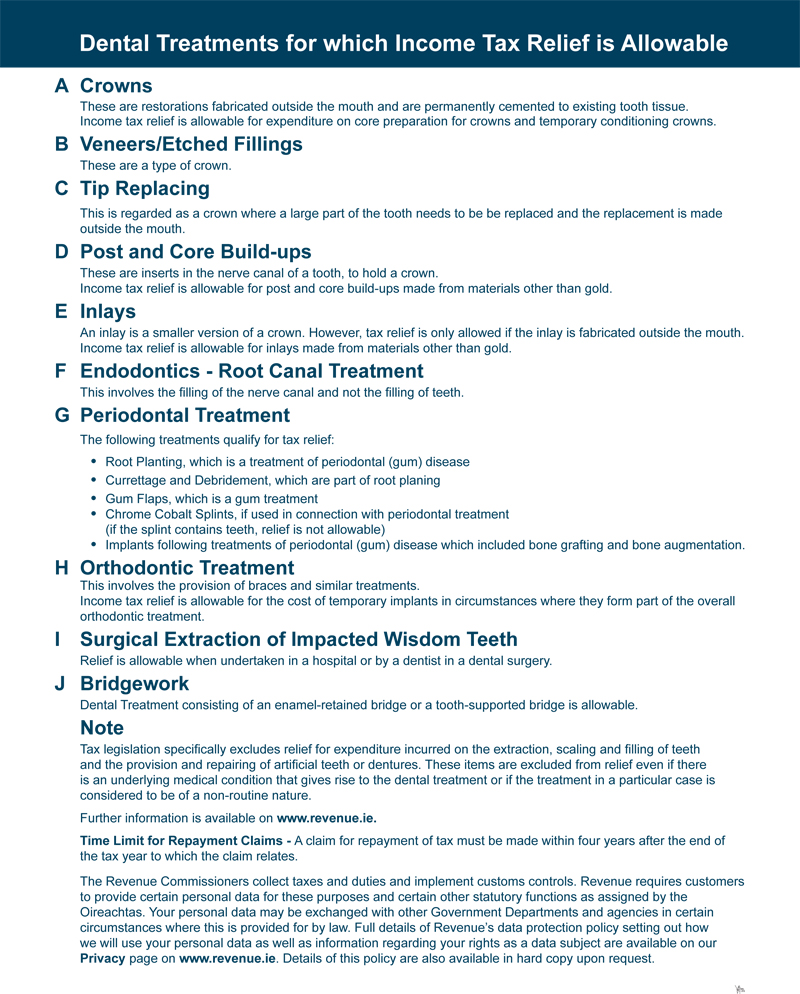 FAQs
Coming soon...